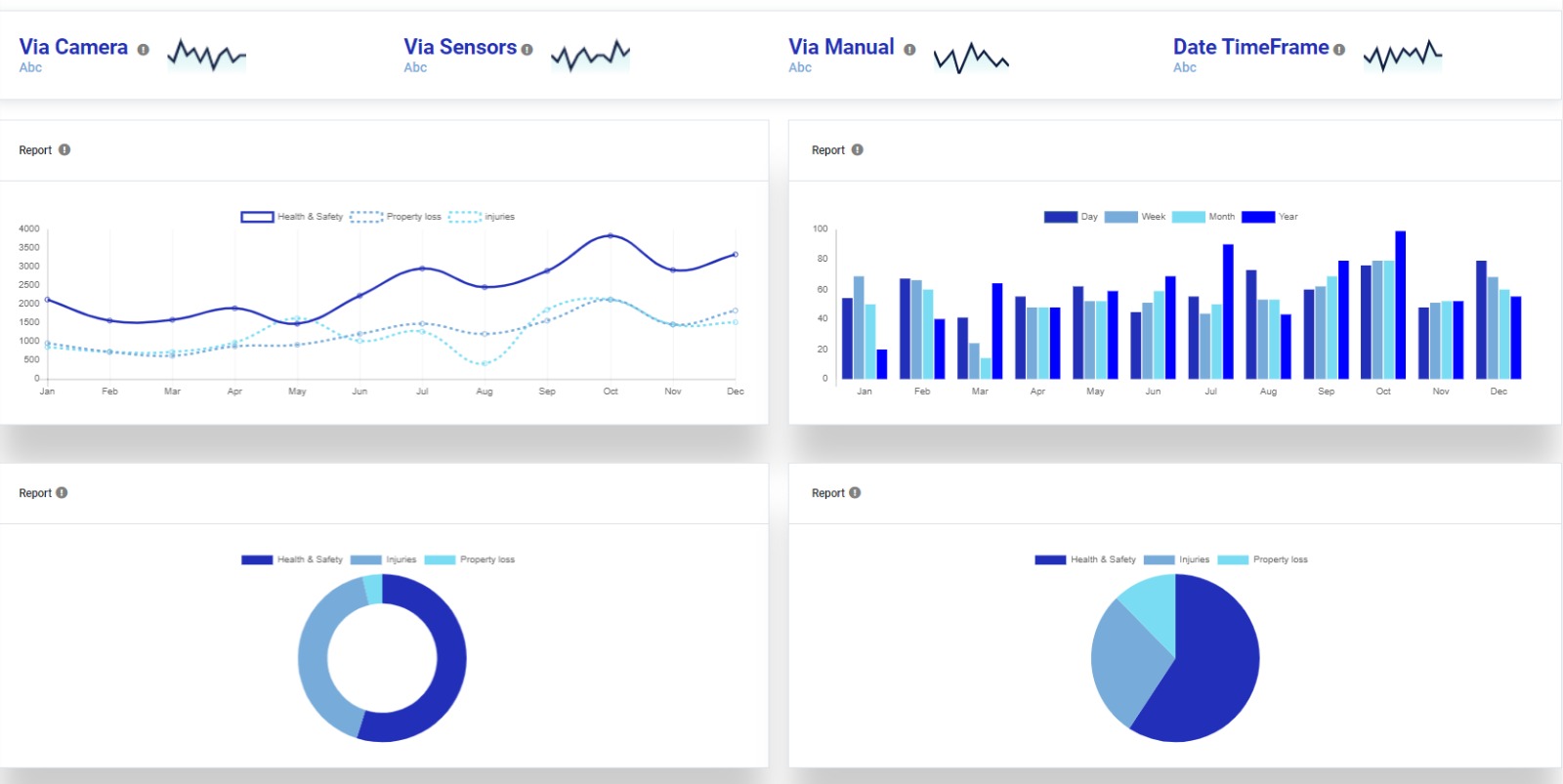 Environmental, health, and safety (EHS) software is a tool used by companies to manage all their regulatory compliance, enterprise risk, and corporate sustainability data. An EHS software can help employers save time, reduce risk, and prevent some safety incidents.
If you are an EHS manager, your job is much bigger than just keeping workers healthy and safe. You also must comply with regulatory requirements and conform to standards like ISO 45001, ISO 14001, OSHA while proactively identifying and mitigating 
risks to prevent incidents. An EHS software solution that integrates your EHS programs, data collection, and regulatory risk and compliance is the key to continuously improving your company's EHS performance.
EHS software acts as centralized base for data collection. It gathers information about tasks, documents, permits, and can be connected to other ERP systems like SAP. Many such systems are based on manual inputs for safety data from audits, reports and communication flow in order to give analytics and present complete picture of company's performance. Although EHS software systems automate administrative tasks or generate automatic reports they are still rather reactive.
Be Global Safety EHS software – ARVIST goes one step further. It automated the process of safety data gathering which eliminates the manual data collection. It connects to your existing cameras and / or sensors to detect near-misses and incidents in the real-time. Arvist frees up your time to focus on more valuable activities than repetitive manual data gathering and helps to make proactive steps and decisions. Additionally, automatic data gathering is more accurate, free from human errors, and you simply have much more data. All of this is gathered in a user-friendly dashboard and can be connected to other analytics and tools e.g., Power BI. Furthermore, this data is used to give trends and analytics about safety in your workplace.
The ARVIST, EHS software detects, tracks, analyze and reports on all incidents and near-misses, including injuries, spills, vehicle collisions, and lone workers.
One of the biggest benefits of EHS software is having all your data under one roof. No more multiple spreadsheets, databases, paper notes. It helps to locate the information quickly and efficiently and prepare for an audit or regulatory report. When employees quit or retire, they take critical knowledge with them. Every time someone leaves, you end up spending weeks or months putting the pieces back together.
Benefits Of Be Global Safety EHS Software
Automated data gathering
More data gathered including near-misses, which are hard to capture with manual inputs
Centralized dashboard analytics – with option to connect with other tools (ERP, SAP, Power BI, etc.)
Instant notifications when someone is at risk
Better visibility
Trends and Analytics to take pro-active measures
EHS software cuts costs and improves employees' efficiency. Workers are crucial to our businesses, and they shouldn't spend time on manual and repetitive tasks. That is why, digital tools are so helpful, because they make the job easier and quicker and allow to free up the time and spend more time on audits or proactive safety processes. It does not only save time, but also money. Thanks to proactive processes EHS software can help to prevent future injuries and accidents in your facility. Less injuries and accidents mean less additional costs such as fines or fees, but also better morale, mental health and team's productivity. EHS software allows businesses to protect the health and safety of their employees from potential hazards in the workplace. It also helps organizations comply with existing health and safety rules and regulations.
If you simplify and streamline safety tasks through EHS software, they won't be seen as a burden or a waste of time by your employees. Every single employee will be empowered to make an appreciable contribution to the company's improved safety culture, in a few quick clicks.
EHS software is extensively used in the industrial sector that includes manufacturing, construction, energy, mining, pharma and utilities.
catch up on safety innovations
Don't fall behind and stay current with digital safety trends and innovations. 
© Copyright BeGlobalSafety. All Rights Reserved
Designed by Be Global Safety